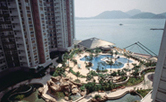 Established in 1863, HWD enjoyed a long and colourful history as one of the region's largest dry-docking, ship repair and shipbuilding businesses, before venturing into property development in 1969. Within a decade, its business had become largely property focused, with the Aberdeen and Hung Hom docks redeveloped into today's Aberdeen Centre, Hunghom Bay Centre, Whampoa Garden and The Harbourfront. The dockyard operations were then merged with those of Taikoo Dockyard & Engineering Company and moved to Tsing Yi.
HPL was incorporated in March 1971, concentrating on property investment, agency and management services. In the mid-70s, it moved into property development with a residential complex in Kwai Chung and the ambitious Sea Ranch holiday resort on Lantau Island.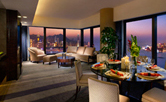 The managerial resources and operations of HWD and HPL were merged in 1980 to create Hutchison Whampoa Property Group (HWPG), although both companies remain separate corporate entities. In 1993, Hutchison Whampoa Limited formed a new, wholly owned company, Hutchison Whampoa Properties Limited, to hold all the property interests of HWD, HPL and HWL's then privatised subsidiary, CIHL.
The Hotel Group was established in 1997 to focus on the development and operations of Hutchison's hotel business world-wide. Harbour Plaza Hotels and Resorts, a joint venture company with Cheung Kong Holdings, has expanded rapidly and is currently operating premium quality hotels across Hong Kong, Mainland China and the Bahamas. The Group also has interests in the Sheraton Hongkong Hotel and Towers in Tsimshatsui, Hong Kong, The Great Wall Sheraton Hotel Beijing and Grand Hyatt Beijing in Beijing, China.